Information for
Program Funders
Connecting projects with the funds to make them happen
Welcome to the BC Community Climate Funding Guide – a one-stop resource that connects projects with funds, bringing climate change plans to fruition across B.C.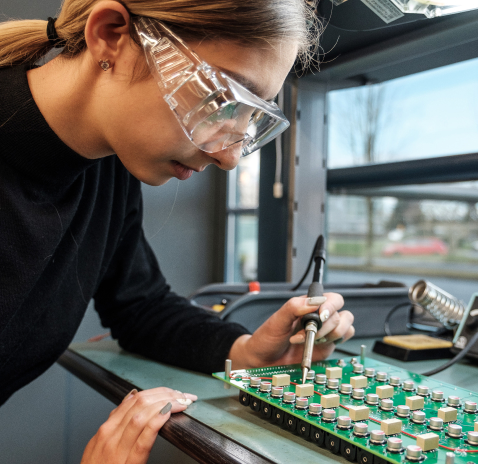 Expand your funding possibilities
The BC Community Climate Funding Guide is a game-changer for communities looking for a simpler way to find funding for their climate action projects. And it's a boon to funding organizations, too.
Listing in the guide introduces your program to a broader audience, allowing you to choose how to allocate your funding from amongst the most innovative and impactful climate action projects being carried out in the province in British Columbia.
What types of programs are listed?
Climate Preparedness and Adaptation
Funding to help communities prepare for and respond to wildfires, droughts, floods and other impacts of climate change.
Community Infrastructure
Funding to help cover the costs of building sustainable communities, including waste facilities, transportation systems and community buildings.
Sustainable Transportation
Funding to help communities pay for bike lanes, charging stations, and other projects that will encourage the use of zero-emission vehicles and active transportation, like cycling and walking.
Clean Energy
Energy efficiency, fuel switching and renewable energy projects that help communities move to cleaner energy systems.
Does your program fit?
Your program needs to suit our focus areas
Programs must fund community projects that support communities in taking climate action. Program areas include: climate preparedness and adaptation, community infrastructure, sustainable transportation, clean energy.
Your funding needs to match our audiences
Programs must be open to B.C. local governments or Indigenous communities.
You need to provide detailed program information
Funders must provide complete information and update it whenever program changes occur.
Ready to Post your Program?
If you would like to add your program to the Guide or if you need to update an existing program, contact us.